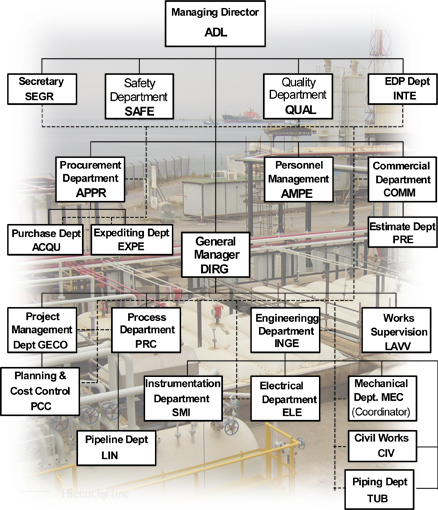 COMPANY ORGANIZATION:
STED's organization chart is shown in the following page.

In general the monodisciplinary projects are coordinated by STED's Technical Discipline Managers. For multidisciplinary or specific projects, dedicated task forces are activated and coordinated by an appointed Project Manager.

Always the projects development is performed in accordance with the "project management" principles and in line with the "STED Quality Manual" and relevant procedures according to UNI EN ISO 9001 (on a national level) and
ISO 9001 (on an international level).